CanJam SoCal Show Report – 2017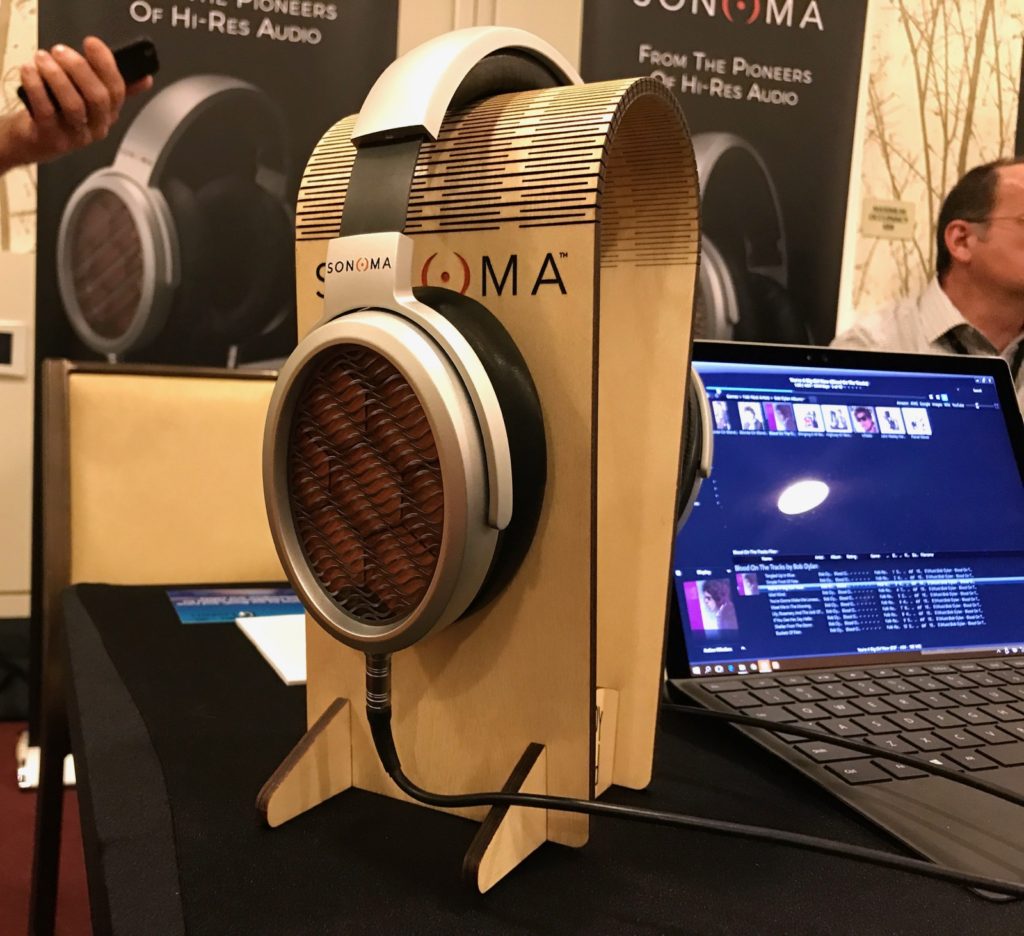 Also making waves on the electrostatic front is the Sonoma headphone system. We first got a listen of these headphones way back at NAMM 2015, when their were still very much just in a prototype form. The newest demo is a much more flushed out endeavor, with quiet a bit of hardware going on in the digital end of things.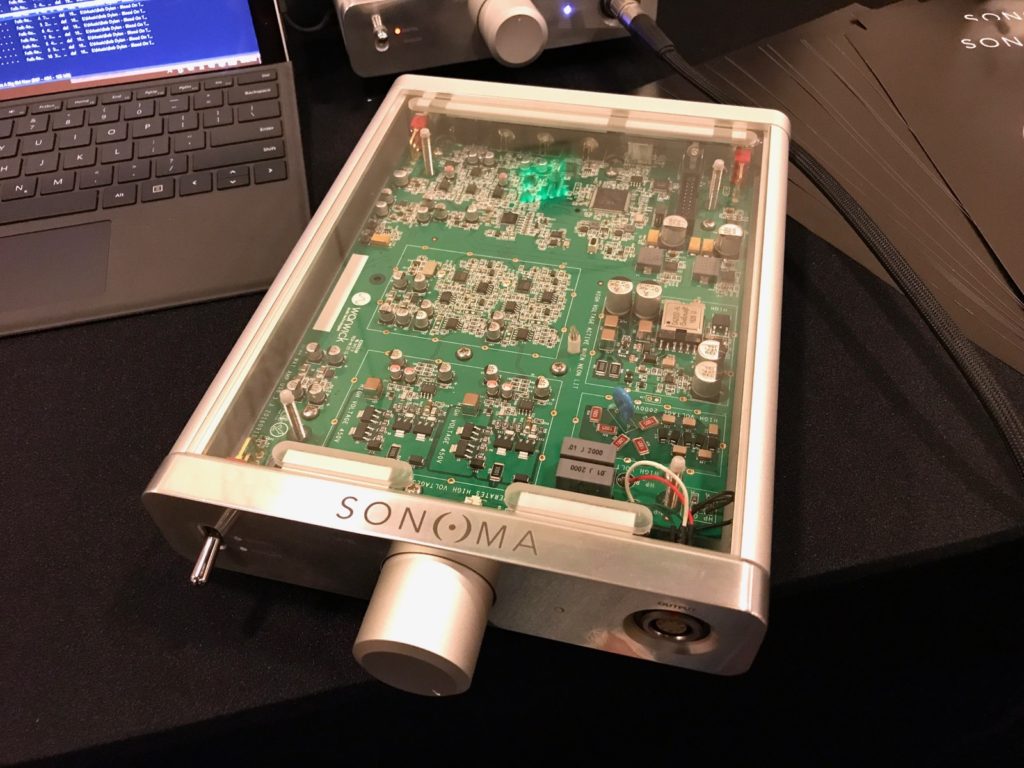 The system utilizes a different voltage and connector type than the current electrostatic leader Stax. It is not intended to be used with any other amplifier other than the one that it ships with but is connector rich and compatible with DSD and all manner of high resolution file formats (no MQA just yet). The $4,995 system is shipping to dealers next week (4/24).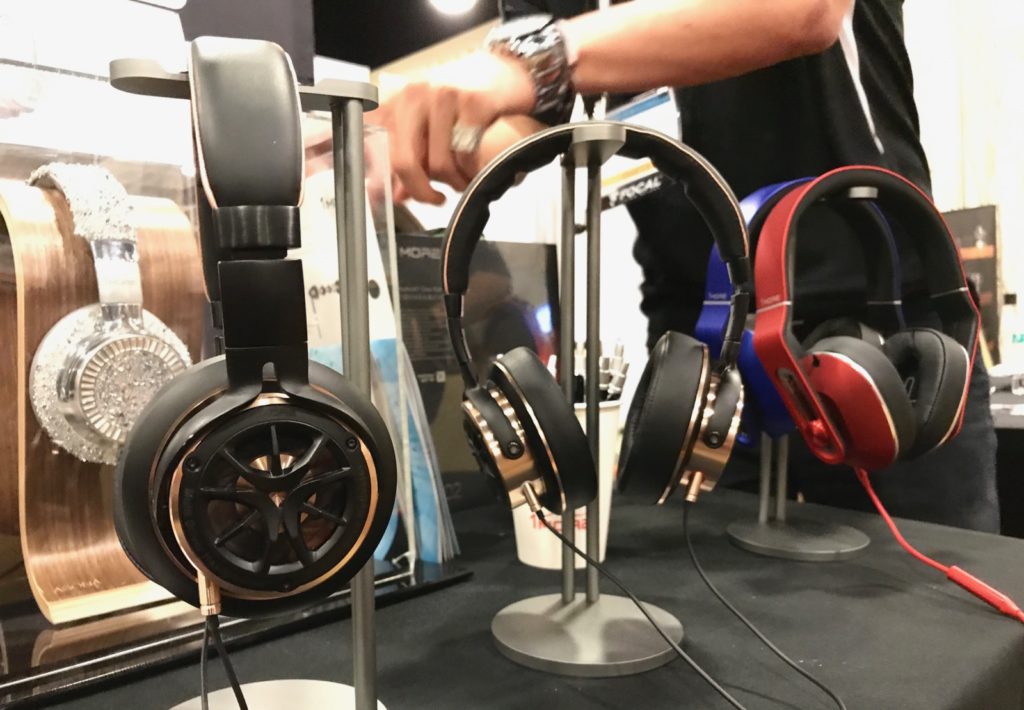 1More had the follow up to their successful $99 Triple Driver IEM on full display. The Quad is, of course, 4 drivers this time around, and retails for $199. Perhaps even more intriguing was a refined, more polished version of the new Triple Driver Over-Ear, which utilizes a piezo ceramic tweeter and multiple drivers in a rare configuration for a full-sized headphone. You can see our coverage of the new lineup from our time with the team at PepCom this year. You can also check out our full review of the Triple driver here.
More info: https://usa.1more.com  On Amazon: Quad Driver, Triple Driver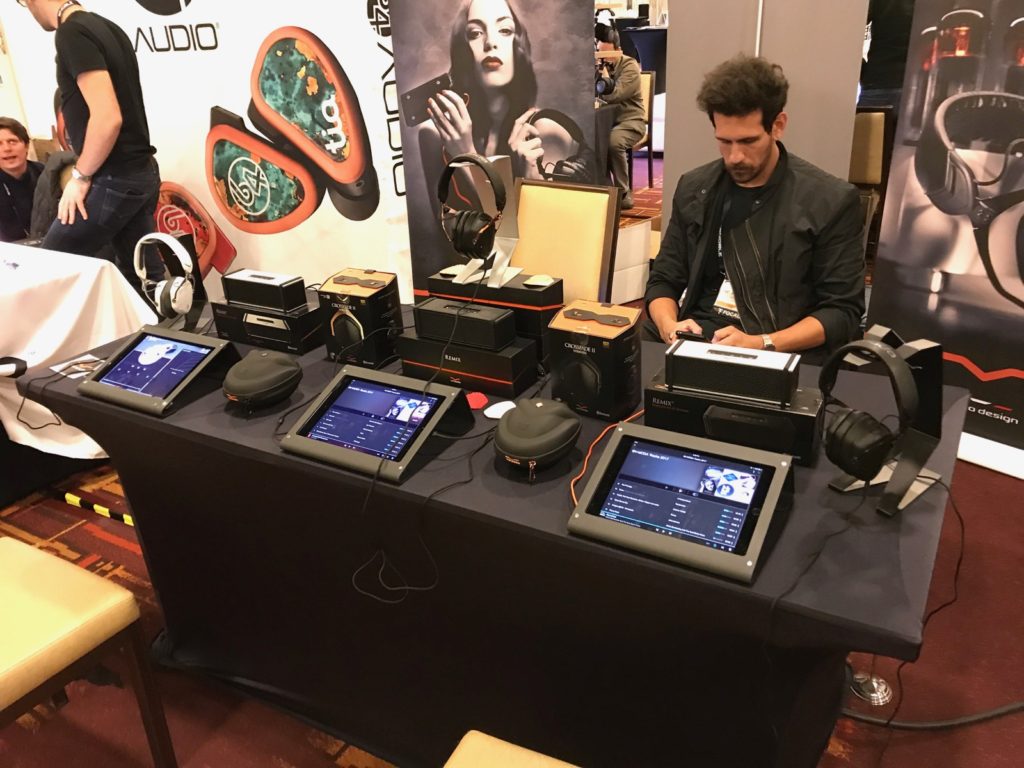 V-Moda had both the new Crossfade 2 Wireless and bluetooth speaker Remix up and running for attendees to experience first hand. The new wireless headphone sounds extremely well through-out, wireless or in a wired mode (it does both). You can find more impressions of the product in our full review here, and the latest updates from V-Moda from PepCom, including more details about the recently released wireless Forza IEMs (shipping 4/19, starting at $179).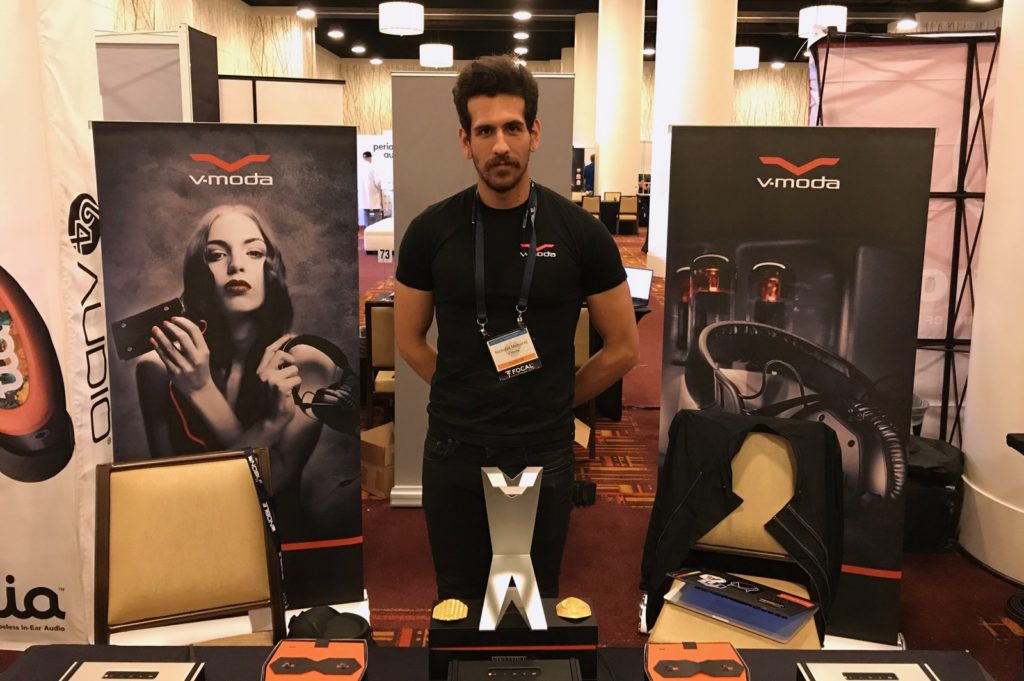 More info: http://v-moda.com/  On Amazon: Crossfade 2 Wireless, Remix