Mytek Intros Two Budget Options – The Liberty DAC and Portable CLEF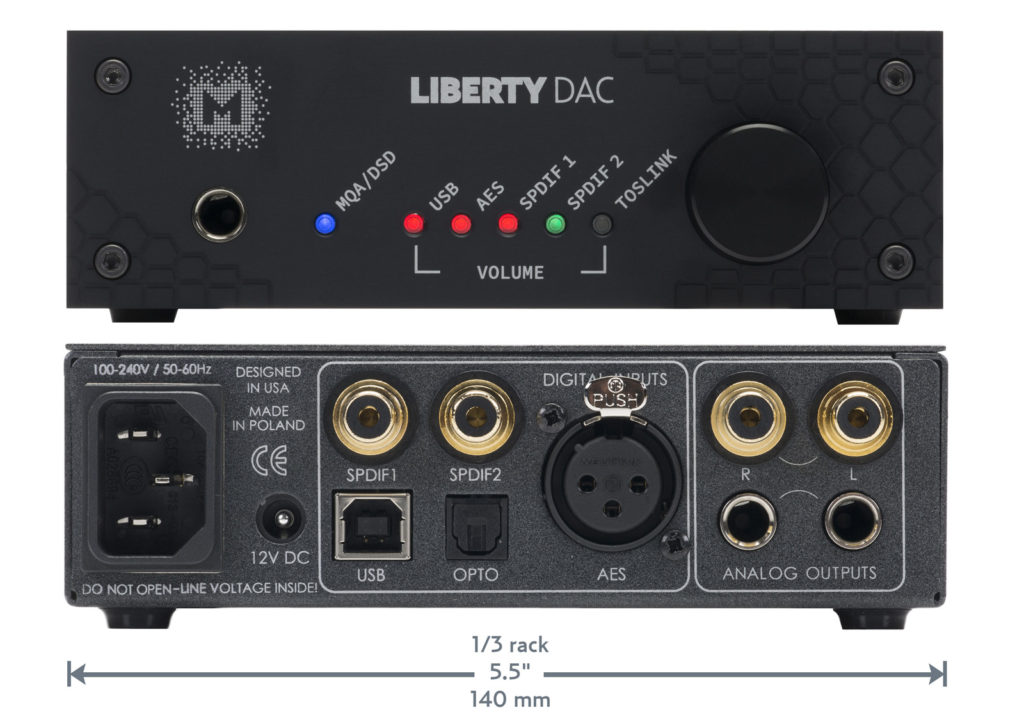 The small label above the blue dot on the front panel of the new Liberty DAC by MyTek sums up a lot about the company's direction in terms of compatibility. Its going more mainstream (in terms of pricing) but is bringing along a slew of audiophile features along with it. While a cool grand is perhaps more than most mainstream digital listeners might pony up, the value is still carved into the idea with large strokes. With Myteks's upstream aspirations landing a little more on the spicy side (Manhattan II – $6k, Brooklyn DAC+ $2.2k), a $1k DAC sporting a full back of connectivity options is mighty appealing for the target market that shops within this range.
Here is some more of the technical details from their recent press release:
"Mytek is now shipping the new Liberty DAC, a PCM/MQA/DSD USB2 Digital-to-Analog convertor, designed for high quality music playback and monitoring of all high resolution formats. 
This USB2 DAC features several digital inputs, digital volume control, unbalanced as well as balanced audio outputs, and a high-performance headphone amplifier.
Designed as a little brother of the original Brooklyn DAC around the ES9018 Sabre chipset, the Liberty DAC provides robust performance, ability to stream MQA masters and state-of-the-art headphone output in a small 1/3 rack package. It's also intended for general music studio use and desktop systems, as well as audio installations.
Available now in black (only) with a MSRP of $995. mytekdigital.com/hifi/
SPECIFICATIONS:
Up to 384k, 32bit PCM, native DSD.
Up to DSD256, DXD, 127dB Dynamic Range.
Built-in certified hardware MQA™ decoder.
USB2 Class2 (OSX, Linux driverless, all formats), AES/EBU (PCM up to 192k, up to DSD64 DOP), 2x S/PDIF (PCM up to 192k, up to DSD64 DOP), Toslink/ADAT 2x S/PDIF (PCM up to 192k, up to DSD64 DOP).
One pair of unbalanced RCA, one pair of balanced TRS, TRS to XLR. Metropolis cable can be added as option.
Reference high current, high transient Headphone Amp, 300mA, 3 Watts, single unbalanced headphone jack, designed to drive hard-to-drive headphones, 0.1 Ohm impedance.
Low noise with 10ps of jitter.
Upgradable via USB via Mytek Control Panel app for Mac and PC.
OPTIONAL DC/BATTERY POWER INPUT:
W x D x H = 5.5×8.5×1.74 inches / 140 x 216 x 44 mm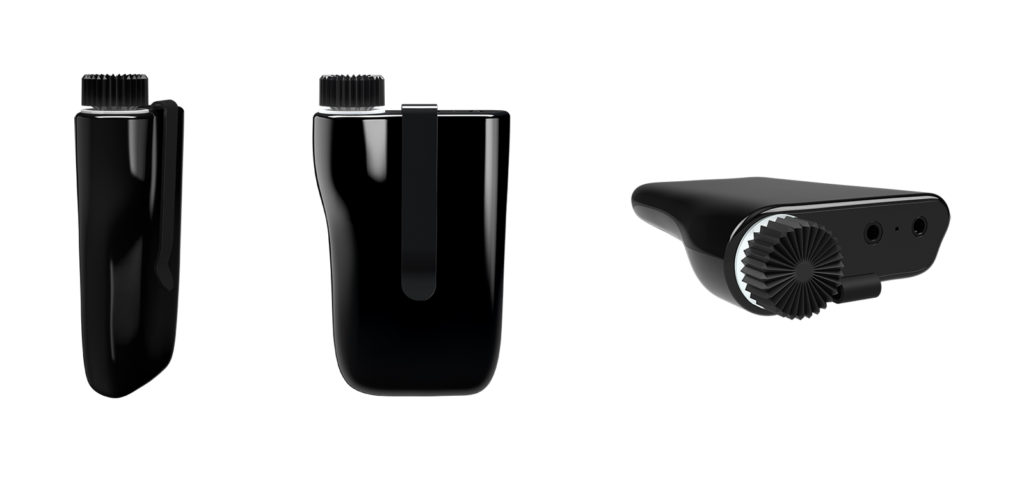 We also caught up with the design team at CES's "show before the show" called Pepcom. Mytek had one of its first pieces on display to introduce the new "consumer division" of products, which hopes to bring even more sound seekers into the fold from the mass headphone market with the CLEF ($299). Again, the portable DAC/AMP product is packed with specs you wouldn't expect to see on the mainstream level, including DSD128 and MQA. The marketing speak around the product even attempts to tap into the still surging vinyl market, but both aptX for portable Bluetooth listening and solid codex support via computer USB will no doubt find a suitable home among traditional digitalists.
The both the Liberty DAC and CLEF are prepped for orders, with shipping starting now for the Liberty DAC and "very soon" for the CLEF.
More details and specs on the new CLEF from the full CES press release after the jump.