An Audeze Evolution – The Mobius Head-Tracking Planar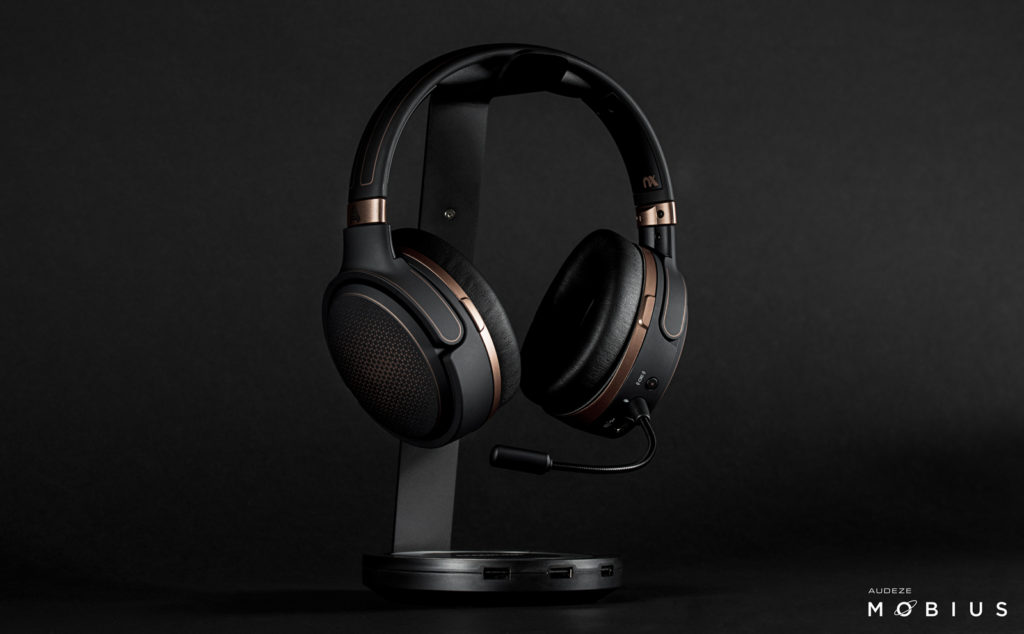 Its a direction for headphones that many have talked about, but few actually took a proper leap into. Utilizing head tracking for better, more convincing room emulation has been toyed with in more than one combination historically and was a focus for much of the ancillary efforts by DSP and headphone manufacturers at CES this year who are justifiably looking to move toward more three dimensional audio. Most of those executions lacked a price point and end-to-end 3D audio solution like Audeze's newest proposal does however. In theory the Mobius ($199, intro) should cram the portability of wireless listening along with head tracking (and room DSP) into a single solution that should sound more "real" to the mainstream listener than ever before.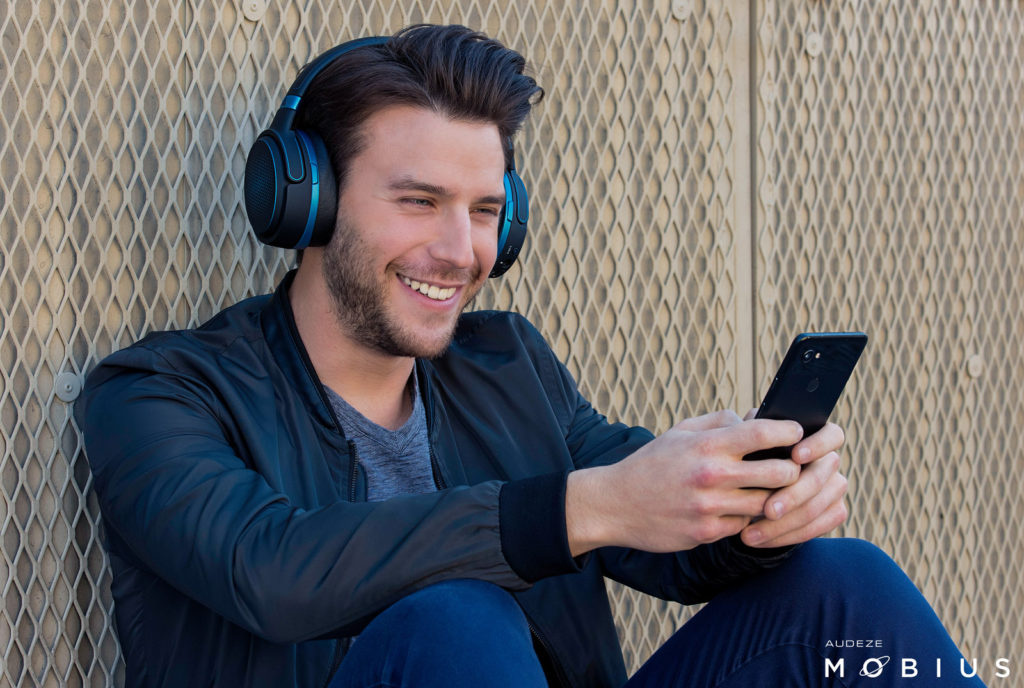 The spec list outlined in the PR release digs deep – especially in the Bluetooth department – and even offers support for the LDAC codex (an aptX-HD competitor). The Sony-developed LDAC boasts transfer rates spec'd up to "990 kbit/s at 24bit/96khz" according to Wikipedia's take on the subject. Further down that same list we also find anatomy calibration, which in this case is a variable that allows for optimal presentation of the 3D sonic illusion by adjusting for varying sizes of heads and ears. Along with simulated sound localization and room emulators, the new Mobius promises a binaural experience taken to the next level. The all-in-one system even allows for up to 7.1 surround sound signals, USB-C/A and good 'ol 3.5mm analog.
So where is all this cutting edge tech heading? Audeze has their aim set squarely on a slightly bigger market for this new planar – the gaming community. Sound localization gives FPS (first person shooter) and competitive gamers an edge while playing. The more precisely they can tell where a sound is coming from, the quicker they can react in the appropriate direction. But that won't be the only application for all this acoustic wonderment, surround sound movie watching, VR and arguably a wave of binaural content creation to accompany self-shot video is soon on the way.
The intro pricing of the Mobius really bucks the equation for the quality-established brand. A planar driver + wireless headphone + head tracking tech = $199, Audeze is clearly looking to break into the lucrative market with a sledgehammer of value. Based on the press release it looks like retail pricing will jump to a more realistic $399 after some point in time, but early bird investors on Indiegogo will have their go at it out of the gate.
Shipping is expected for June of this year, more details and full press release after the jump.
More info: igg.me/at/audeze-mobius and Audeze.com