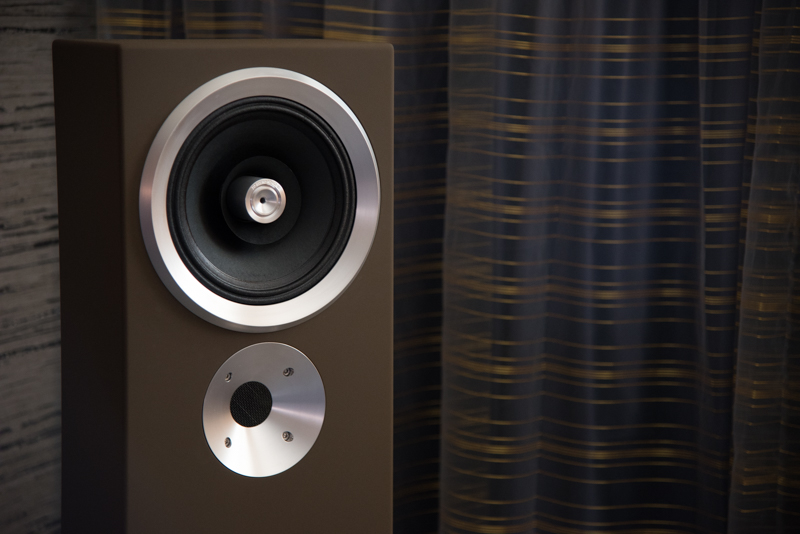 I've been lucky enough to hear hundreds of uber priced hifi systems over the past few years, being a member of the audiophile press does have a few perks here and there. A constant presence at nearly every US audio show brings a lot of perspective to a selection of sources, amps and speakers that vary in so many ways there is nearly an endless supply of combinations to draw your sound from. But there is one thing I've learned from all that listening: big price tag systems don't always sound the best. It could almost be considered one of hifi's dirty little secrets. While many reasons and variables could all claim a piece of the responsibility for this – rooms, treatment, bad source material – it still lingers in the air of the audience every so often. On more than one occasion the demeanor of a group leaving a $100k+ audio show room could very easily be determined; whispers of discontent echoing down the hallway spoke volumes more than the nest of cables or the collection of paper, wood and metal ever could.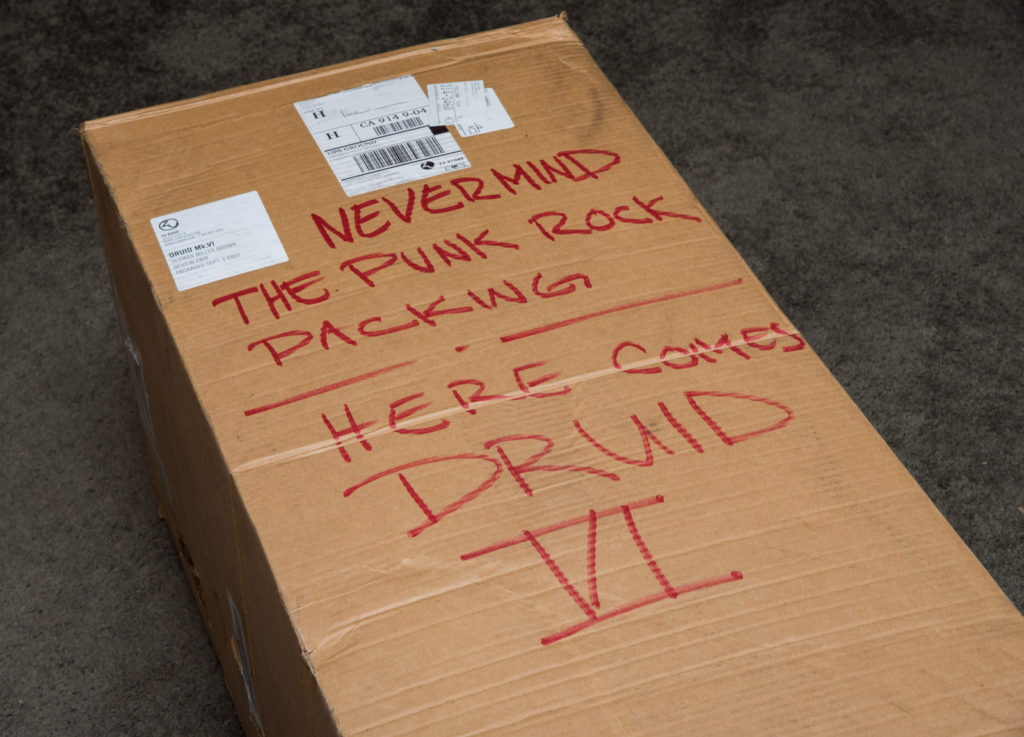 This however, is not one of those cases. When the Zu Druids ($10k) arrived at the lab here on a Thursday morn, the makeshift packaging quickly cobbled together by the crew from Ogden, UT had absorbed a few blows on its way over to the 100 degree heat of Los Angeles. The tumble was only skin deep thankfully, and the early production pair of Zu Druids Mk. 6 had made their way towards a review unscathed. The outside bore a message true to the candor and humor of owner Sean Casey and his band of audiophile misfits "Never Mind the Punk Rock Packaging, Here Comes the Druid 6". Now if a nod towards Sex Pistols seems a bit on the fringe for your typical "audiophile" company, that's exactly where Sean would like to be found, if at all. His audio show rooms are anything but typical, and his design elements often follow the same trend. Full range paper drivers, nano coates, whizzer cones – elements of audiophile folly or the combined genius of a modern day mad scientist? Having closely followed Sean's creations for several years now one thing for certain, he has a vision and he is steadily marching his way towards a horizon of pure sound. That sound of purity might not always perfectly align with the trends of traditional high end in the US, but it appears true to its maker. Trends waver and market demands change. Back end conversations of "European" tunings can plague development and muddle the science of things, however the conclusions are made. Zu Audio creates products in a way that is unusually hip for the intended audience, whether that audience is keen to it or not.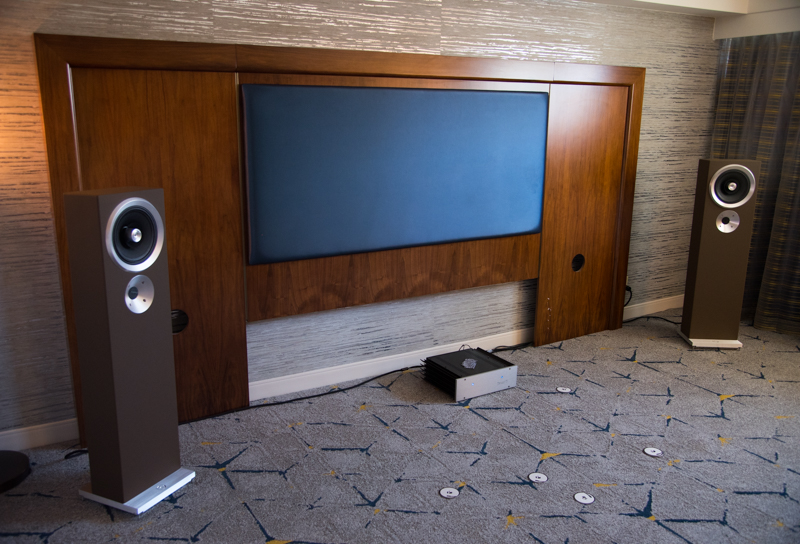 So what's new with the Mark 6? The question should probably be addressed front and center as the price tag for this progression of Druids has taken a fair leap since the last iteration (+$3k). The last time we saw Sean at an audio show he was demoing the very same pair of final production Mk. 6s that we received for review, finished off in Herman Miller Brown. His opening quip to the inverse of that question was "about four screws". A quick rundown of the specs shows that the paper core of the 10-inch driver has held on to much of the same internal makeup, but with an updated membrane surface that Sean claims "improves resolution throughout the musical spectrum." Like the Druid 5, there is also a Radian-based tweeter to help out with the high-end sparkle, but the final execution is a full-on custom job from the Orange County-based driver company and has also received major updates on its way into the Mk. 6. The cabinet work is augmented as well, constructed of a "wood cored fiber reinforced composite complete with full filleting" according to the Zu site. The design includes a rear-facing metal plate with an adjustable bolt in the center, however this is only something that should be handled during production and is not intended to be adjusted once the speaker leaves the factory. Aesthetically the speaker retains much of Zu's boxy, straightforward approach. At 50" high, the Druid does stand a bit taller than the entry-level Omen and your typical Best Buy loudspeaker, but is not as deep or as "European slim" in orientation. The heavy base that gives the speaker its foot print is a square 12 ¾" size with Zu's standard screw-spike adjustable feet. At nearly 100 lbs. apiece, the Druids can still be setup with a one-man crew in a pinch, but easily rotated on foot to adjust toe in or small movements in placement. The basic styling might be polarizing for some, but the appearance, fit and finish from the company has always seemed quite polished, regardless of what varnish graces the cabinet. Sean's team appears quite capable of nearly any color, with textures that end up 100% professional, be it matte, gloss or anything in-between. The feel of the matte brown Herman Miller was high end throughout, well finished and massively unique against the backdrop of piano black and audiophile silver components. There are a hearty 5 finish options on the base model for the launch of the Druid 6, with several more boutique gloss finishes available for a surcharge.