Updates from the Inbox – This Week in Audio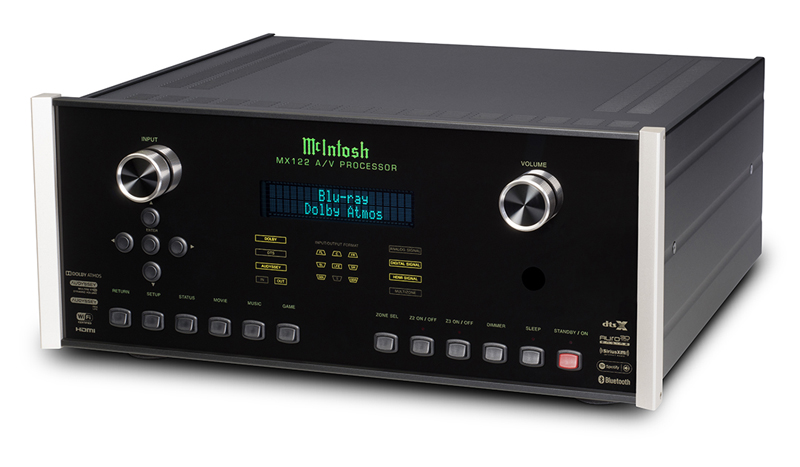 McIntosh MX122 Processor Receives Control4 SDDP Certification
From the Press Release:
"McIntosh, the global leader in prestigious home entertainment and ultimate-quality audio for over 65 years, is happy to announce the MX122 A/V Processor has received Control4's Simple Device Discovery Protocol (SDDP) Certification.
The MX122 A/V Processor combines the best-in-class audio performance of the legendary McIntosh Reference System with the latest in home theater technology. It is fully compatible with 4K Ultra HD video sources and can upscale lower resolutions to 4K Ultra HD for the best possible picture quality. It offers full support for leading object-based 3D audio technologies Dolby® Atmos, DTS:X™ and Auro-3D®. All of this plus streaming audio capabilities allow it to serve as the center of an advanced home theater system for years to come.
SDDP is software that is built into a manufacturer's product to make integration with a Control4 home automation system simple and seamless. By incorporating SDDP into the MX122 A/V Processor, installation complexity, configuration time and costs are reduced. It also helps alleviate potential incompatibility with other devices within home.
All MX122s that installed the November 2016 firmware update that added DTS:X support are compatible with Control4 SDDP. For any units that have not installed the November 2016 update, go to the following menu to update the firmware for DTS:X and Control4 SDDP compatibility: Setup > General > Firmware > Update > Check for Update > Update > Update Start. The update process, electrical supply and internet connection should not be interrupted during the firmware installation."
More info: http://www.mcintoshlabs.com/us/Products/pages/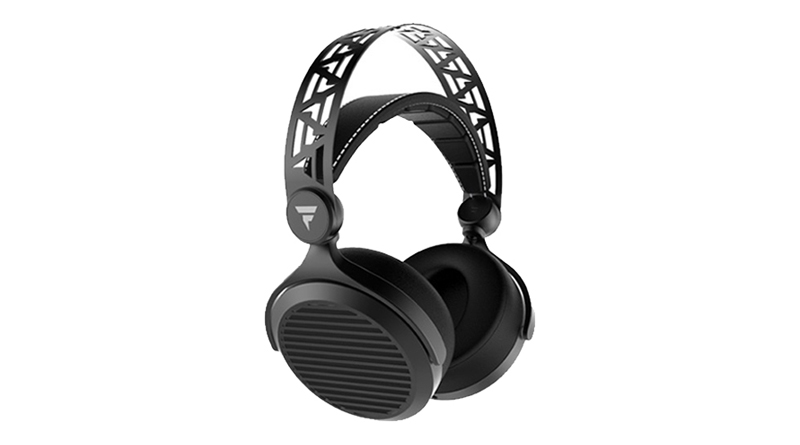 New Planar Magnetic Headphones Coming From Tidal Force
Called the Wave 5 Planar Magnetic Headphones, these over-ear Neodymium magnet music makers will join the growing ranks of planars under $500 with a launch price of $299 when they launch in April of this year. The open back headphone isn't from a company that makes the rounds often in the personal audio space, but given the leaps and bounds made in this category in a few short years, expecting a high quality output from this new model shouldn't be surprise. A bit of a separation from many of the current competitors in this price bracket (with a current trend of downsizing), the Wave 5 holds a fairly large (56mm) driver in a relatively heavy frame (480g). It will be interesting to see how this Audeze/HiFiMAN/MrSpeakers inspired headphone fares for a mere $299.
More info: http://tidalforceproducts.com/product/planar-magnetic/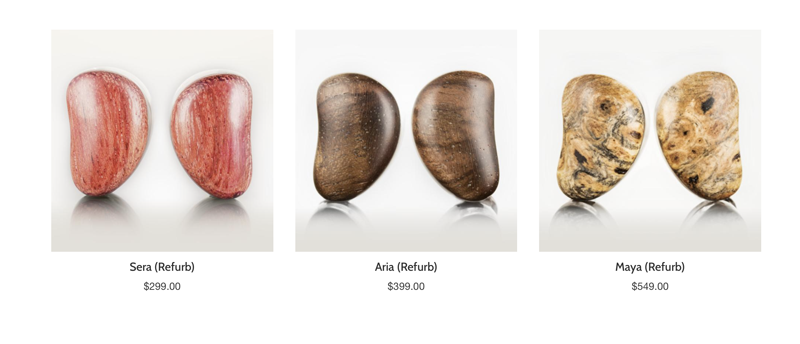 Vibro IEM Sale – All Universals $100 off
Vibro is having a refurbished sale on 3 of its universal fit IEMs. Refurbished deals in audio often weigh heavily in the favor of the consumer from my experience. Often times purchases arrive without promised blemishes, and in like-new conditions. The three models up for grabs in case are the Sera (now $299), Aria (now $399) and Maya ($549 refurbished).
More info: https://vibrolabs.com/collections/refurbished-sale

Control 4 Acquires Triad Speakers
From the Press Release:
"Entertainment is integral to the connected home and our Control4 dealers are designing end-to-end experiences for family room entertainment, home theaters, and indoor and outdoor multi-room music for their customers," said Martin Plaehn, Control4 Chairman and CEO.  "The acquisition of Triad brings proven premium-acoustics experience and innovation to our company, enabling us to immediately deepen our entertainment offering and develop new integrated-audio experiences for the future." 
Triad's 30-year heritage of delivering exceptional audio solutions is rooted in its unwavering attention to audio design and detail, its uncompromising focus on the quality of the listening experience, and the specialty customization of its products. Triad manufactures a comprehensive range of high-quality, built-to-order premium audio speakers to meet the discerning demands of homeowners – for home theaters, family rooms, whole-home or multi-room audio, as well as for outdoor environments. The company's focus on elegant design integration has been delivering customized audio experiences that feature beautiful sound while enhancing a home's décor.  The acquisition of Triad is a strategic addition to the Control4 entertainment portfolio, which includes the fully programmable Control4® EA-series controllers with native high-resolution streaming music services, its family of multi-room audio matrix switches and amplifiers, and its family of ultra-HD 4K video matrix switches with audio down-mixing capabilities.
Effective immediately, all Triad dealers in North America are now able – for the first time – to place their product orders and customization requests via a brand new online dealer portal. Control4 and Pakedge dealers may also order Triad solutions online, starting today. In the coming weeks, the Triad dealer portal will also include technical training information and additional marketing resources.
Nearly the entire Triad team will be joining Control4, including founder Larry Pexton, as well as the Triad's R&D, manufacturing, and custom-services employees, all of whom will continue operating from Triad's existing facility in Portland, Oregon."